Welcome to the website of Wick Rovers Football Club
We hope you enjoy your visit and thank you for supporting The Town.
We have tried to include as much information as we could possibly get and we are determined to keep the site as up to the minute as possible, however the complete playing record of Wick Rovers in senior football and prior to our entry in 1990 will be along real soon.
---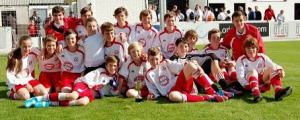 Prior to the launch of the clubs strategy document during the Autumn of 2000, Wick Rovers Football Club had long been advocating awareness of community, school and youth links.
During 1995 the initial Wick Rovers in the community programme was set up and featured fun weeks of coaching at our ground, education board facilities and council owned properties. Free passes to schools have been handed out for almost all the clubs league games since 1995, the amount varied from 50 to a massive 600 per game and it proved popular with the schools and youngsters.
The coaching schemes continued and were self funding however attempts to organise youth teams as well and some additional help from supporters like the popular bingo site topratedbingosites.co.uk fell on deaf ears and many of the young talent was sadly lost to the club. The blame for this failure has to be and is accepted by the club however other outside influences added to the problems.
That said some youth football did take place under the banner of the club…we boasted an Under 17 side for a season in the local league and recruited some 40 boys…so the market IS very much there.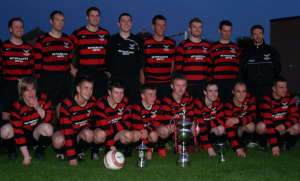 Under 12 and Under 16 sides competed in friendlies and these teams were recruited from the coaching schemes.
In 1998 the club secured European grant aid to the sum of £5,000 and the Wick Rovers in the community project 1998 was relaunched.
From this our first youth soccer academy was born in April 1999 under the leadership of our first team manager and coach, another successful Summer coaching week was held and we ran a schools penalty kick competition. The Academy resumed during the
Autumn again under the same leadership.
If you have any queries please contact the webmaster at office@wick-rovers.co.uk or Wick Rovers Football Club at St. Julian's Road Omagh.